Medical study pathways offered in Ukrainian medical universities and colleges follow the European Higher Education Region and European Commission system. This system is followed by 46 European countries to achieve certain educational goals.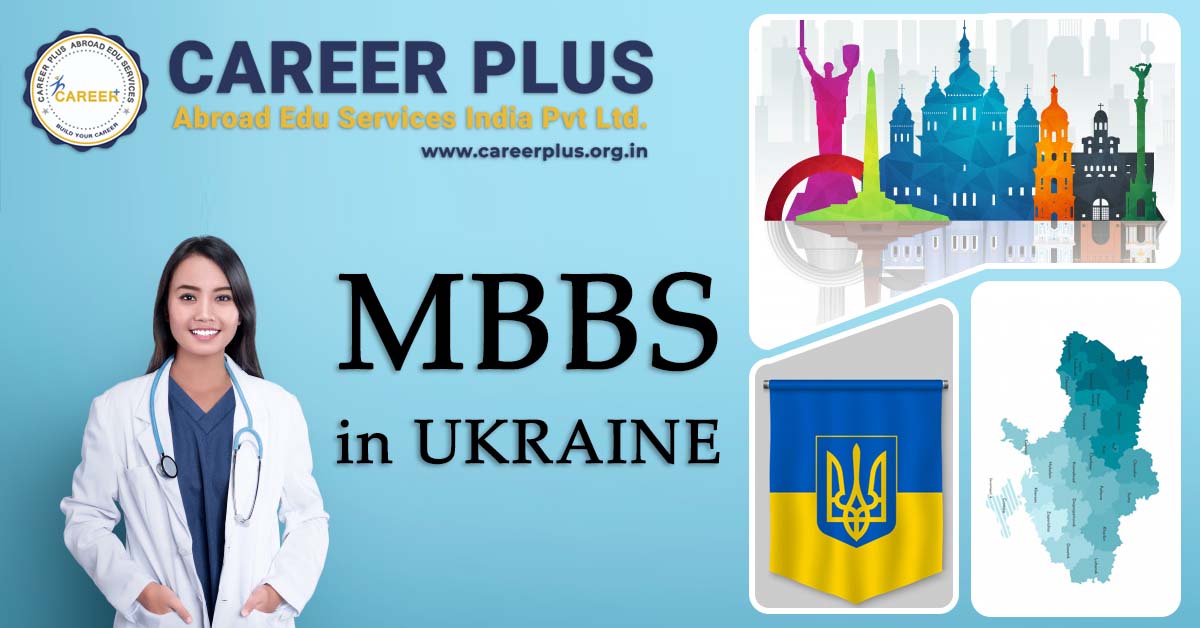 Top 10 Reasons to Study medicine in Ukraine
Ukraine has become one of the most preferable destinations for the aspiring students who want to study MBBS in abroad. Some of the advantages are listed below:
Aprroved for any medical Screening Test worldwide
MD degree from a world class University
Worldwide acceptance of Ukrainian medical degree awarded by top medical colleges in ukraine
Easy to get admission in a top medical university of Ukraine
Good Value for money: living cost and tuition fees is less compared to other countries
Excellent study environment in Ukrainian universities
Importance to Practical phase in Teaching ,Plenty of quality hospitals for internship
Colorful campus life in Ukrainian universities
100% safety and security of students in Ukraine
Chances of Settlementin Europe, USA, Canada, UK, Australia, Newzealand afrter completing medical degree from Ukraine
Climatic condition:- Ukraine has a mostly temperate climate, which has a subtropical climate.
Language:- Ukrainian and Russian are the native languages. We can easily communicate in English in Kiev or major cities, the majority of young people know it good.
Study MBBS in Ukraine Indian Students Eligibility, Course Duration and Fee Strcture
One of the advantages of this educational system is the possibility to continue studying and enter the job market in other European countries belonging to the same European higher education area.

Therefore, you can expect to have a similar level of education in Ukraine compared to most European countries as well as benefit from the advantages of the European educational system.
| | |
| --- | --- |
| Eligibility | Students who have 50% marks in PCB in +2 can are eligible to apply in Medical Universities in Ukraine |
| NEET Exam | NEET exam with passing marks |
| Course Pattern | MD(MBBS) |
| Course Duration | 6 Years |
| Minimum Course Fee | Rs.2.5 Lakhs/Year |
| Maximum Course Fee | Rs.6 Lakhs/Year |
| Cost of Living in Ukraine | Rs 12000/Month to 15000/Month |
| Currency | hryvnia |
| Timezone | GMT+3 |
| Medium of Teaching | English |
| Universities Recognition | MCI, WHO, WFME |
Study MBBS in Ukraine for Indian Students | Best Medical Colleges in Ukraine for Indian Students
Medical universities in Ukraine deserved an established good reputation in research activities and teaching and are constantly among the top universities in the governmental and private researches. After completing studying and passing the exams and tests of practical training, young specialists get the degree of "doctor of medicine" (MD) accepted worldwide.
| Slno: | University Name | Address | image |
| --- | --- | --- | --- |
| 1 | NATIONAL MEDICAL UNIVERSITY O.O.BOGOMOLETS | Tarasa Shevchenko Blvd, 13, Kyiv, Ukraine. | |
| 2 | SUMY STATE UNIVERSITY | Ryms'koho-Korsakova St, 2, Sumy, Sumy Oblast, Ukraine. | |
| 3 | KIEV MEDICAL UNIVERSITY OF UAFM | Boryspilska St, 2, Kyiv, Ukraine. | |
| 4 | KHARKIV NATIONAL MEDICAL UNIVERSITY | Avenue Lenina, 4, Kharkiv, Ukraine. | |
| 5 | VINNITSA NATIONAL MEDICAL UNIVERSITY | Pyrohova St, 56, Vinnytsia, Vinnytsia Oblast, Ukraine. | |
| 6 | BLACK SEA NATIONAL UNIVERSITY | корпус №1, 68 Desantnykiv St, Mykolaiv, Mykolaiv Oblast, Ukraine. | |
| 7 | BUKOVINIAN STATE MEDICAL UNIVERSITY | Teatral'na Square, 2, Chernivtsi, Chernivtsi Oblast, Ukraine. | |
MBBS in Ukraine Video Gallery